What are you doing this weekend? Baking? Visiting a pumpkin patch?
I wish we had an apple orchard locally. My oldest son noticed the array of apples at Walmart today and exclaimed, "Mommy! I think they have thousands of apples!" I can only imagine what his reaction would be at a real orchard.
The recipe with the most clicks was ~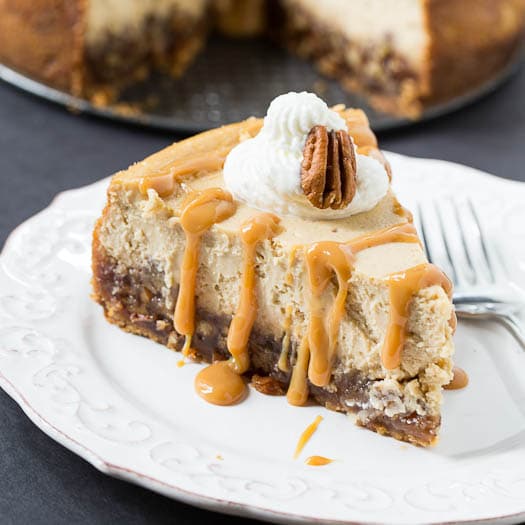 Pecan Pie Cheesecake by Spicy Southern Kitchen
Recipes that caught our attention ~
Fresh Apple Cake with Honey Glaze by Big Rigs 'n Lil' Cookies
Crock Pot Cinnamon Roll Casserole by Recipes that Crock
Your hostesses ~
Remember that when you link up, it shows on all FIVE blogs. Plus…
We TWEET. We PIN. We LIKE.
Linky Guidelines:
If you wish to be a featured recipe or for us to promote your recipe either on Facebook, Twitter, or Pinterest, you MUST follow these instructions.
Please link up to your exact post and not the main page to your blog.
LINK BACK HERE from your post so that others can find the fun. (Need help linking back? Read this or watch this great instructional videoPlease use a direct link within your post.
When you are kind enough to follow our guidelines, we work hard to get you as much exposure as possible so that your time here is well invested. We want this to be a fun and rewarding experience for everyone!